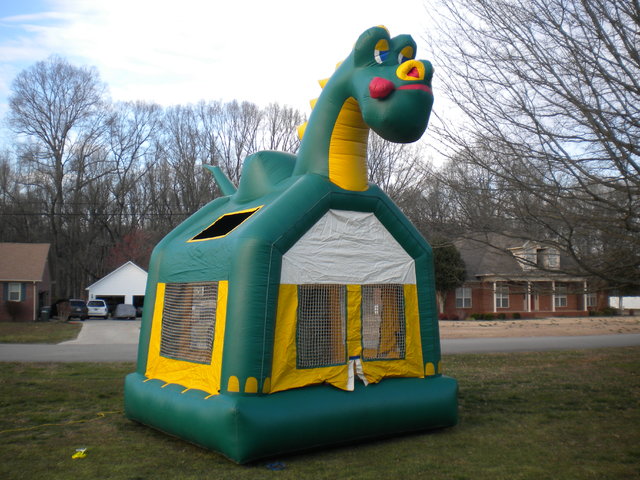 Pete's Dragon Bouncer
Actual Size: 14x14x17H
Setup Area: 14x14x17H




Bounce house rentals are a popular and exciting addition to any party or event, especially when they are designed to capture the imagination of children. One such bounce house that is sure to delight children is the Original Pete's Dragon Bounce House.What sets the Original Pete's Dragon Bounce House apart from other bounce houses is its unique design, which features extending head and tail sections. This design is inspired by the beloved Disney character, Pete's Dragon, and it is sure to capture the attention of kids of all ages.The bounce house is made from high-quality materials, which ensures that it is durable and can withstand the wear and tear of active children.
Bounce House rentals Near Me
The size of the bounce house is also perfect for children to play and jump around safely. The vibrant colors and intricate details of the design create a fun and exciting environment that children will love.Parents can rest easy knowing that the bounce house is safe and secure. The Original Pete's Dragon Bounce House is designed with safety in mind, with features such as secure netting and a soft landing area to ensure that children can play without the risk of injury.Renting the Original Pete's Dragon Bounce House is a great way to add some fun and excitement to any party or event. Children will love bouncing around and playing in this unique and exciting bounce house. It is perfect for birthday parties, school events, community events, and more.In conclusion, the Original Pete's Dragon Bounce House is a must-have for any party or event where children will be present. Its unique design, durable construction, and safety features make it a great choice for parents who want to provide their children with a fun and safe environment to play in. Rent one today and watch as the kids bounce their way to a great time!