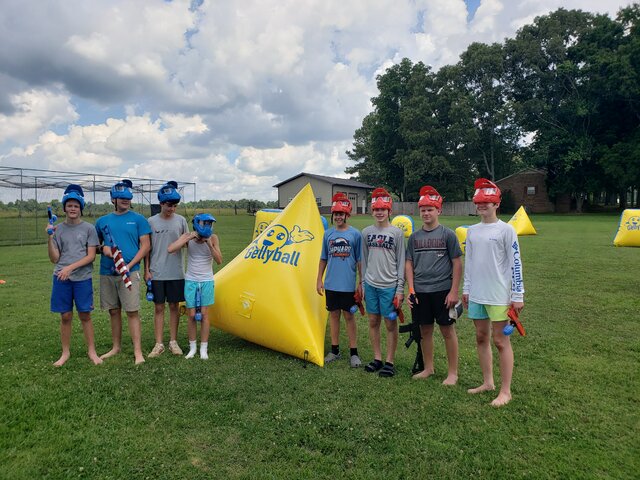 Gellyball
Setup Area: 20x50
Age Group: 5-75




Super Fun and fast paced shooting game for ages 5-75.
Think of Paintball without the painfull impact, these are small waterfilled gel balls.
Ther is no mess, no stains, and can even be played indoors- Gym or large room.
Biodegradable, fast shhoting guns 12 balls per second or 1 at a time.
Provide 10 inflatable bunkers, 10 guns and 30,000 gellyballs..
Additional can be purchased.
1 1/2 Hour p