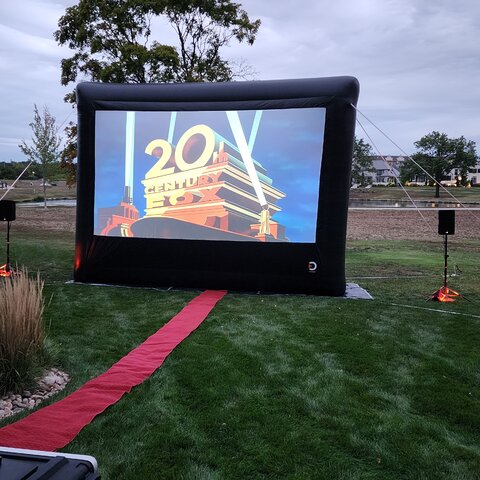 Backyard Cinema Experience
Outlets: 2
Age Group: 1-99




Big Bounce Cinema has 3 Differnt Screen sizes to meet your needs for a Phenominal expereince.
We have 20 ft, 14ft, and 10ft Screens plud High Definition projectors with
professional sound and uplighting.
Enjoy a movie, Football game or sporting event, Meories Cd for a Wedding day,
or any other video Experience. Right in your own Backyard, Church event, Wedding Venue etc.
Professionally Trained Attendants there to make sure your event goes off without a Hitch.
Just Give us a Call and we will make a package to suite your needs.